Meet Gei's
Adam Cross, PE
Practice Leader, Municipal Team Lead
Adam is a Licensed Professional Engineer whose career has focused primarily on the design of municipal projects that include roadway design, pedestrian & bicycle facility design, transit design, water and wastewater pipeline design, site civil design, traffic control, hydrology, storm pipe & open channel design, and utility coordination. During his career he has designed the horizontal and vertical alignments for over 15 miles of arterial, collector, and residential roadways.  He has also designed horizontal and vertical alignments for over 22,000 LF of water pipe and over 11,000 LF of wastewater pipe in the Dallas/Fort Worth area.
He has experience in performing wastewater assessment studies analyzing multiple scenarios including force mains and pumping stations based on variable zoning and cost restraints. His experience includes Wastewater Infiltration/Inflow studies where he has been responsible for performing flow analysis for over 60 miles of wastewater pipe.
He also has experience integrating multi-modal transportation within the public R.O.W. as well as coordinating with multiple agencies, owners, regulators, and stakeholders on projects.
Adam earned his Bachelor of Science in Civil Engineering from Texas A & M University.
Connect on Linkedin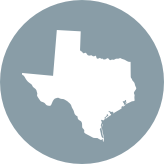 LOCATION
Dallas, Texas
Highlights
Licensed Professional Engineer: TX