Meet Gei's
Adam Cross, PE, RAS
Practice Leader, Municipal Team Lead
Adam is a Licensed Professional Engineer and Registered Accessibility Specialist whose career has focused primarily on the design of municipal projects that include roadway design, pedestrian & bicycle facility design, transit design, water and wastewater pipeline design, site civil design, traffic control, hydrology, storm pipe & open channel design, and utility coordination. During his career he has designed the horizontal and vertical alignments for over 18 miles of arterial, collector, and residential roadways. He has also designed horizontal and vertical alignments for over 22,000 LF of water pipe and over 11,000 LF of wastewater pipe in the Dallas/Fort Worth area.
He has experience managing full reconstruction projects involving multiple agencies, owners, regulators, and stakeholders on projects from design conception all the way through construction completion. His experience includes developing cost estimates and analysis for the purposes of value engineering and construction bidding as well as reviewing construction documents for conformance.
He also has experience integrating multi-modal transportation and sustainable design within the public R.O.W. for roadways and intersections. His capabilities also include performing intersection design and analysis for roundabouts and standard intersections.
Adam earned his Bachelor of Science in Civil Engineering from Texas A & M University.
Connect on Linkedin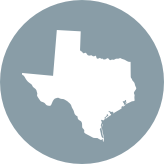 LOCATION
Dallas, Texas
Highlights
Licensed Professional Engineer: TX
Registered Accessibility Specialist