Meet Gei's
Arun Parsons, P.E., CCM
Senior Practice Leader in Construction Management
Arun Parsons is a Senior Practice Leader in Construction Management for GEI's Western Region, who combines broad construction experience with a passion for heavy civil infrastructure and a strong background in engineering and design.
Arun has worked in civil construction and engineering for more than 20 years, and in the last decade has focused exclusively on water resources infrastructure in California. Along with many years of boots-on-the-ground roles, Arun has managed CM services contracts, led planning and design projects, and led regional engineering and CM teams for major consulting firms. Arun's direct project management portfolio includes retrofit and new-build California dams, coastal flood protection, canals and tunnels.
Partnering in Construction
Arun has implemented construction projects from all angles: as construction contractor on municipal highway projects, as engineer-during-construction on linear infrastructure and flood control projects, and as third-party construction manager on retrofit and new-build California dams. This trifecta of hands-on construction experience provides him with valuable insight into the viewpoints, strategies and communication styles of all the key players on a construction project. Arun uses this insight to foster collaboration and partnering across the project team to minimize conflicts and create solutions to keep construction on track.
Integrated CM Teams
Having managed projects across the project life cycle from planning through design to construction, Arun has seen firsthand how project benefits are maximized by early CM involvement. He looks for ways to leverage construction practitioners in pre-construction phases to reduce project risks and costs through activities such as constructability reviews and value engineering, independent construction cost estimating, biddability review of contract documents and contractor prequalification.
Responsibility to the Owner
As a construction manager, Arun takes very seriously his ultimate responsibility to the Owner and to the successful project. Further, he works hard to maintain long-term, successful partnerships between owners, their stakeholders, and GEI.
Knowing that each job is unique, Arun focuses closely on the needs and goals of the project owner to create the right solution in terms of CM scope, timing, personnel and level of integration. His position as a practice leader allows him to leverage GEI's regional and national resources to provide the best teams and resources for each job.
Connect on Linkedin
I have been impressed by Arun for his skillful and thoughtful communications, diligence, hard work and dedication. He has been an effective problem-solver, responsive and well-organized and has led his team to perform extremely well while meeting project challenges. Arun's collaborative and can-do attitude helped to maintain a positive mood and tone among team members and with project stakeholders. I hope to have the good fortune and pleasure of working with Arun again.."
- Margaret Bruce. Executive Director, San Francisquito Creek JPA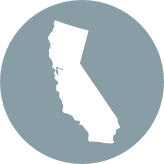 LOCATION
Oakland, California
Highlights
Licensed Professional Engineer: California
Certified Construction Manager
USSD Committee Chair