Meet Gei's
Barry Giroux, P.E., LEP
Senior Project Manager
Mr. Giroux is a principal environmental engineer with GEI. He has 39 years of environmental engineering experience, including consulting engineering, government regulatory and contracting. Mr. Giroux's primary experience is regarding hazardous and industrial waste remediation and management, including compliance with environmental regulations.
Mr. Giroux's projects involving hazardous and industrial waste remediation include the following: management of contaminated soil and groundwater generated during construction projects, management of PCB remediation waste, soil excavation and disposal, container removal and disposal, groundwater extraction and treatment, soil venting, surface impoundment and landfill closure, tank removal and replacement, facility and structure decontamination and demolition and emergency response. Project responsibilities have included preliminary environmental site assess­ments, remedial investigations/feasibility studies (RI/FS), design and construction management. Remediation projects have been completed under state and federal Superfund, RCRA, TSCA, Connecticut's Property Transfer and Voluntary Remediation Programs and general water pollution control statutes.
Mr. Giroux's waste management and regulatory compliance experience includes multimedia compliance auditing; permits for hazardous waste management facilities, Connecticut-regulated waste facilities, and wastewater discharges, preparation of compliance documents such as Spill Prevention Control and Countermeasure (SPCC) plans, Storm Water Pollution Prevention Plans (SWPPP) and closure plans, underground storage tank (UST) removal and installation and RCRA compliance.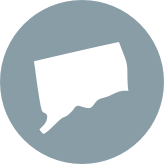 LOCATION
Hartford , Connecticut
Highlights
Licensed Professional Engineer: CT
Licensed Environmental Professional: CT
Registered Environmental Consultants: NC
Member of CT Environmental Forum and Environmental Professionals Organization of CT.