Meet Gei's
Barry Scott, R.P.A.
Senior Archaeologist
Barry is a Registered Professional Archaeologist (RPA) and Project Manager who performs various phases of environmental project management for Section 106 of the National Historic Preservation Act (NHPA), National Environmental Policy Act (NEPA), and California Environmental Quality Act (CEQA) compliance projects. Specific roles include staff oversight and quality control; direct oversight of subcontractors; Native American consultation; preparation of technical documents for compliance with Section 106 of the NHPA, as well as CEQA, NEPA, and other state and federal laws; development of mitigation plans; and preparation of CEQA and NEPA compliance documents. He is experienced in the preparation of environmental compliance documents such as Environmental Impact Reports, Environmental Impact Statements, Initial Studies and Environmental Assessments.
Barry has extensive experience organizing and participating in meetings and consultation with and between various state, local, and federal agencies, Native Americans, and client representatives, especially to address cultural resource issues. For specific large projects, Barry has been delegated authority by federal agencies to consult directly with State Historic Preservation Officers on behalf of the lead federal agency. He also specializes in coordination with Native Americans and with project design staff to develop methods of avoiding impacts on significant cultural resources. He has over 30 years of experience in archaeology in the United States and he has conducted or has been the Principal Investigator for innumerable cultural resource investigations for the private sector, local, state and federal agencies, including several multi-state projects and highly controversial projects. He meets the Secretary of the Interior's standards for work in Archaeology.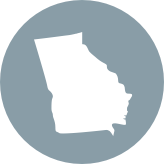 LOCATION
Atlanta, Georgia
Highlights
Extensive experience with cultural resources issues on large flood control projects in California
Specializes in cultural resources compliance for large linear projects such as interstate fiber optic conduit projects
Extensive experience consulting with Native American Tribes