Meet Gei's
Brandon Fagan, P.G., LSP, QEP
Construction Management Practice Leader and Senior Consultant
Brandon Fagan is a Massachusetts Licensed Site Professional and Geologist with more than 30 years of experience, specializing in site remediation, investigation, building and construction services. He has performed work in multiple project arenas as both a consultant and contractor holding licenses and training in several states as construction manager/supervisor, asbestos abatement consultant, supervisor, investigator and monitor, lead abatement consultant and UST inspector. He currently leads consultant design build and restoration projects for site development, advanced soil and groundwater remediation/compliance projects and Brownfields initiatives supporting clients risk reduction planning for development, sustainability practices for remediation, beneficial reuses and project cost controls for construction.
Brandon is currently GEI's program manager for property and plant turndowns, decommissioning, permitting, and demolition services. His practice includes performing building and infrastructure hazardous material surveys, site investigation, construction abatement, turnkey demolition services, site remediation, property, wetland and site infrastructure restoration. Brandon's history in design and implementation of water, soil and chemical treatment, petroleum and chemical investigation/remediation, construction management, earthwork and geotechnical services for property management for energy/MGP clients, real estate, schools and universities, transportation, manufacturing and both private and public agencies continues to support GEI's growth and expansion into new and existing market sectors.
Brandon earned his B.S. in Marine Science – Geology from the University of South Carolina and a M.S. in Ocean Engineering – Geotechnics at the University of Rhode Island.
Connect on Linkedin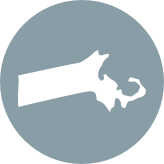 LOCATION
Boston, Massachusetts
Highlights
Construction Manager & Practice Leader
Design Build/Initiative Services & Steering Committee Board Member
Licensed Professional Geologist: NH
Licensed Site Professional (LSP): MA
Licensed Asbestos Inspector: NV, RI, MA
Construction Supervisor, OSHA 30 Hr Training
OSHA 40 Hr Hazwoper Training