Meet Gei's
Cory A. Miyamoto, P.E.
Project Engineer
Cory is a civil engineer who performs dam safety inspections, dam and associated facility condition assessments, engineering analyses, and field support during the construction phase of reservoir and levee construction. His range of services include geotechnical site reconnaissance and characterization; engineering analyses related to seepage, stability, and settlement of dams, levees, and other structures; observation, inspection and reporting on various stages of construction; and construction management support. He has worked on projects involving levee reconnaissance, slope stability issues, instrumentation evaluation, and hydro waterway safety concerns. Cory has performed and assisted with several aspects of construction management, including construction inspection, project coordination and scheduling, project controls and documentation, RFI and submittal responses, estimating, payment processing, and reporting.  His knowledge of the various components of dam construction and understanding of dam safety concerns give him a value-added perspective when observing dam construction. Cory also has considerable experience in civil engineering and regulatory compliance for hydroelectric and flood control projects. He has participated in the FERC Part 12D Safety Inspection program for over 40 dams throughout California, including serving as a recorder for numerous PFMA sessions and assisting in the preparation of Part 12D Safety Inspection Reports and STID updates.
Cory holds a B.S. and M.S. in Civil and Environmental Engineering from the University of California, Berkeley.
Connect on Linkedin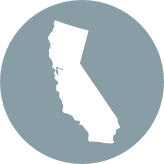 LOCATION
Oakland, California
Highlights
Licensed Professional Engineer: CA
40-Hour OSHA HAZWOPER