Meet Gei's
Daphne King, P.E.
Branch Manager
Ms. King is a Licensed professional civil engineer with more than 19 years of experience as a design engineer and project manager for public and private infrastructure and maintenance projects. Ms. King's career has focused on the design of municipal projects, including roadway reconstruction hydrology and hydraulics, and utility coordination and mapping. She is also experienced as a utility coordinator for public infrastructure projects overseeing the ASCE C-I 38-02, Standard Guideline for the Collection and Depiction of Existing Subsurface Utility Data.
Her experience includes identifying appropriate utility relocation contacts for each franchise utility, early and ongoing utility coordination with known utility owners, facilitating one-on-one utility coordination meetings with utility relocation specialists, monthly utility coordination meetings with all stakeholders, identifying and resolving utility conflicts during design, and assisting with the utility clearance process.
She earned her Bachelor of Science in Civil Engineering from the University of Missouri – Kansas City.
Connect on Linkedin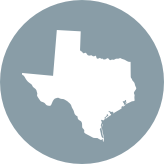 LOCATION
Dallas, Texas
Highlights
Professional Engineer,: TX
2016 Texas Society of Young Engineers – Preston Trail Chapter, Engineer of the Year
2015 LUNA Award for Outstanding Executive
2013 Women's Transportation Seminar, Member of the Year
2011 Texas Society of Young Engineers – Preston Trail Chapter, Young Engineer of the Year
TxDOT ROW 100 - Identifying and Managing Utility Conflicts - Training
TxDOT ROW 101 - TxDOT Utility Coordination - Training
TxDOT Pre-certifications: 4.2.1 Roadway Design, 8.1.1 Signing, Pavement Marking, And Channelization, 10.2.1 Roadway Hydraulic Design, 18.2.1 Subsurface Utility Engineering