Meet Gei's
David Shields, P.E.
Senior Consultant
David Shields is a Senior Technical Consultant with over 35 years of experience specializing in geotechnical engineering.  Mr. Shields has worked on a wide range of geotechnical engineering projects, including building foundations, dams, bridges, waterfront structures, earth retaining structures, excavation support, dewatering, soil and rock slopes, seismic analyses, and geotechnical instrumentation.   During his career, he has developed special interest and experience in the analysis of soil-structure interaction problems.
Since joining GEI in 1978, he has built a reputation for his in-depth technical knowledge and problem solving abilities.  In his current position at GEI he serves as an in-house technical resource, providing assistance on complex analysis and design problems, and extending GEI's in-house technical capabilities.
Mr. Shields' education focused on geotechnical engineering with a Master of Science degree and two years of post-Masters study at the University of Illinois in Champaign-Urbana.  He has been a registered professional engineer for over 35 years.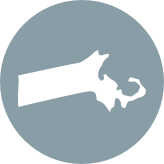 LOCATION
Boston, Massachusetts
Highlights
Licensed Professional Engineer (1982-present)
Massachusetts State Building Code Geotechnical Advisory Committee (1987-2017)
American Society of Civil Engineers, Lifetime Member