Meet Gei's
Desirée P. Mackey, P.E., S.E.
Design Technology Practice Leader
Desirée has worked in the Architecture, Engineering, and Construction industry since the 1990s.  Her experience includes working in construction and as a structural engineer.  She is internationally known in the Building Information Modeling (BIM) and Design Technology industry, and participates in speaking and organizing conferences in that community.
Desirée earned her Bachelor of Science in Civil & Environmental Engineering from the University of California, Davis and her Master of Engineering on High Performance Structures from the Massachusetts Institution of Technology.
Connect on Linkedin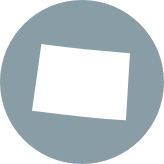 LOCATION
Denver, Colorado
Highlights
Licensed Professional Engineer: CA, CO
Licensed Structural Engineer: CA