Meet Gei's
Elizabeth Savage
Senior Professional, Water Resource Practice Lead
With more than two decades of experience as a civil engineer and program management consultant, Elizabeth has assisted local, State and Federal water resources programs to reduce the impacts of flooding to communities across the nation. Elizabeth practices watershed hydrologic/hydraulic analyses, large scale floodplain mapping, Flood Insurance Studies and flood abatement projects.
Elizabeth's primary focus throughout her career has been support to FEMA floodplain mapping, flood management and hazard mitigation assistance teams in defining, understanding, and reducing flood impacts for communities across the nation.  She has supported flood mapping in 18 states and supported the development of hundreds of countywide flood studies. In the last decade Elizabeth has assisting in aligning local, State and Federal water resource programs – supporting hazard mitigation planning, disaster recovery, state flood planning and flood mapping efforts across the nation. Most recently, Elizabeth has worked closely to categorize, visualize, and communicate flood risk, designing and developing large datasets through interactive web applications and visualizations.
Connect on Linkedin
I have known Elizabeth Savage for 20 years from when she first started working in the field. I have always been amazed at her ability to learn, adapt, and master new skills and knowledge. She is creative and passionate in everything that she does. Elizabeth is a trusted advisor that I have relied on for her guidance and expertise. I appreciate all the value that she brings to her work and those around her."
- Kevin Long, Program Manager at FEMA HQ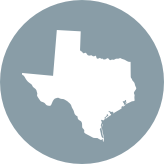 LOCATION
Dallas, Texas
Highlights
Project Management Professional (PMP)
Licensed Professional Engineer: NM, TX