Meet Gei's
Graham Bradner, P.G., C.E.G., C.HG., P.M.P.
Senior Geologist
Graham Bradner has more than 19 years of experience in geological engineering. His background includes expertise in subsurface exploration, subsurface and aquifer characterization, well design and groundwater modeling. Mr. Bradner has extensive knowledge of geotechnical, water supply and environmental drilling techniques. He is also experienced with aquifer and vadose zone testing and analysis procedures, geophysical data interpretation and geomorphologic and geologic interpretation of subsurface conditions. Mr. Bradner has applied this expertise to a variety of geotechnical, hydrogeologic and environmental investigation and evaluation projects. He has conducted geologic evaluations to characterize geotechnical conditions and assess groundwater production capacity.
Mr. Bradner regularly interfaces with State and Federal regulatory agency representatives, and provides detailed technical presentations to clients and reviewers. He routinely develops project scopes, costs and schedules, and performs ongoing project management activities for several simultaneous projects.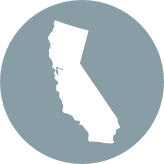 LOCATION
Sacramento, California
Highlights
Licensed Professional Geologist: CA