Meet Gei's
Jonathan Goetz, P.E.
Senior Civil Engineer
Jonathan has 30 years of experience in water resources planning for conjunctive use water supply systems and in groundwater management. He has served as project manager and technical lead on water supply and infrastructure master plans, water supply assessments, urban water management plans and groundwater management plans (GMPs). Currently, he has been actively supporting several regional agencies in navigating the 2014 Sustainable Groundwater Management Act (SGMA). His groundwater experience started in 1993 working for Sacramento County as lead custodian of the groundwater and surface water data functions including the measurement of groundwater elevations and assistance in the development and continued use of the Sacramento regional groundwater surface water model. He applied this model in actively supporting the Sacramento Area Water Forum process and its 2000 agreement, still enforced as the basis for the region's water policy out to 2030.
Jonathan was instrumental in the 5-year interest-based facilitated stakeholder process ultimately forming the Sacramento Central Groundwater Authority and its GMP, now used by many in the state as an example of the essential steps necessary to achieve sustainable management under SGMA. As a career hobby, he also developed the first Sacramento Data Management System and graphical user interface to easily view all Sacramento municipal wells, their construction attributes, soil lithologic descriptions, geospatial data contouring, cross-section diagrams, etc. He continuously strives to educate the importance of groundwater management, keeping groundwater data current and well-documented, and how data is integral to making groundwater policy.
Jonathan has a M.S. in Civil Engineering and Environmental/Water Resources from Sacramento State University and a B.S.in Civil Engineering from San Jose State University.
Connect on Linkedin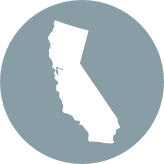 LOCATION
Sacramento, California
Highlights
Authoring presentations and groundwater policy addressing SGMA legislation, GSP Regulations, and Alternative Submittal process
Working as top strategic advisor to groundwater management agency