Meet Gei's
Joshua D. Zupan, Ph.D., P.E.
Senior Professional Engineer
Joshua (Josh) Zupan is an experienced Professional Engineer and Project Manager with more than 10 years of combined industry and research experience in geotechnical, earthquake, and dam engineering. On a task- and project- specific basis, he has led multi-disciplinary teams to evaluate existing embankment dams, identify and evaluate remediation measures, support embankment dam design, and perform detailed spillway condition assessments of California Division of Safety of Dams (DSOD) and Federal Energy Regulatory Commission (FERC) jurisdictional spillways. In these roles, He has been responsible for planning and managing the schedule, budget, project staff and the overall preparation of work products to meet client expectations and the requirements of applicable regulatory agencies, in accordance with applicable QA/QC procedures. These roles have required effective communication, both orally and in writing, with technical and non-technical clients, regulatory agencies, and project team members.
Josh earned his Ph.D. in Geotechnical Engineering, his M.S. in Geotechnical Engineering, and his B.S. in Civil and Environmental Engineering from the University of California, Berkeley.
Connect on Linkedin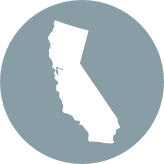 LOCATION
Oakland, California
Highlights
Licensed Professional Engineer: CA