Meet Gei's
Kathleen Slimon, P.E.
Senior Engineer/Project Manager
Ms. Kathleen Slimon, a senior engineer/project manager with GEI, is a Licensed Professional Engineer in the states of New York and Connecticut. She has over 30 years' experience in environmental engineering, working primarily in former manufactured gas plant (MGP) site investigations, feasibility studies, remediation design and implementation management. Her experience in remedial design and implementation includes NAPL containment and recovery systems, surfactant enhanced in-situ chemical oxidation applications and large scale complex excavation projects. In her role as a project manager, Kathleen has worked closely with clients in negotiations with state regulators and third party property owners to develop investigation and remediation programs acceptable to all parties.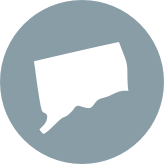 LOCATION
Hartford , Connecticut
Highlights
Licensed Professional Engineer: CT, NY
Connecticut Licensed Environmental Professional (CT LEP)