Meet Gei's
Laura Conradi, P.E.
Senior Project Manager
Laura Conradi is a Senior Project Manager with over twenty-seven years of applied environmental experience for public and private sector clients, both across the US and internationally related to site investigation/remediation and solid and hazardous waste management. Her experience includes assisting clients in a variety of commercial and industrial areas in complying with environmental regulations during transfer of business assets and properties.
Ms. Conradi is a strong client advocate in environmental negotiations with third parties and regulators. Her experience includes assisting clients in solving environmental issues involving a wide variety of contaminants including volatile and semi-volatile organics, PAHs, PCBs, metals and pesticides in a variety of media and geologic settings including soil, sediment, groundwater, surface water and wastes. She has managed and conducted diverse environmental projects for industry and government at locations across the US, Canada and worldwide.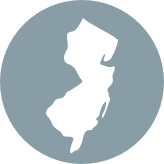 LOCATION
Mount Laurel, New Jersey
Highlights
Licensed Professional Engineer: NJ