Meet Gei's
Matthew Drewek, P.E., Ph.D.
Structural Engineer
Matthew is currently serving as a structural project engineer with the GEI Consultants, Inc. office in Marquette, Michigan. He has been a structural engineer for more than 18 years, with experience in the design of new structures, the evaluation of existing structures, load ratings, failure studies and condition surveys. His experience includes 8½ years as a consulting engineer, 4 years performing doctoral research and 6 years as an engineer in the mining industry. Matthew has 14 years of experience in the inspection, evaluation and design of mining, hydroelectric, flood-control, marine and coastal, and industrial structures.
Matthew has a M.S. and Ph.D. in Civil Engineering from Michigan Technological University, a B.S. in Tech & Applied Science and a A.S. in Arch. Technology from Northern Michigan University.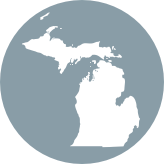 LOCATION
Marquette, Michigan
Highlights
Licensed Professional Engineer: MI, MN, NC, WI