Meet Gei's
Matthew Emrick, P.E.
Project Manager
Matthew is a Project Manager and licensed Professional Engineer with more than 19 years of project management and geotechnical engineering consulting experience. He has a broad range of project management, design and construction experience related to dams and hydropower, power plant, transmission line, building and transportation projects. Specific project experience includes: dam safety inspections, analysis, design and construction of dam structures and repairs, analysis of embankment seepage and slope stability, earth retention and underpinning design and construction, analysis, design and construction of building and structure, evaluation, analysis and construction of pavement systems. His construction engineering experience also includes: field testing, management and execution of subsurface exploration programs, construction quality control, review and approval of contractor submittals, RFIs and pay requests, contract administration, cost estimating and constructability reviews.
Since joining GEI in 2010, Matthew has continued to expand and grow his role as a Project Manager and Leader within GEI. He has served in numerous project management roles and has led teams of designers and field staff on large, complicated, multi-disciplined and fast-track projects. He has been instrumental in the growth of the Madison Office and Central Regions by mentoring staff and developing strong working relationships with colleagues, clients and field staff. He participated in GEI's Project Management Workshop Committee, GEI's Leadership Development Program (LDP) and is currently a member of GEI's Leadership Committee.
Matthew has a B.S. in Civil Engineering from the University of Wisconsin-Madison.
Connect on Linkedin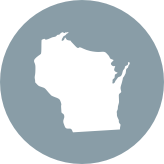 LOCATION
Madison, Wisconsin
Highlights
Registered Professional Engineer: WI
GEI Leadership Committee, Member
GEI Leadership Development Program (LDP), Cohort 2
GEI Project Management Workshop Committee, 2013