Meet Gei's
Matthew H. Weil, P.E., G.E.
Geotechnical Engineer
Matthew Weil is a geotechnical engineer with expertise in geotechnical investigation, laboratory testing, analysis, design, construction oversight, and project management. Matthew is experienced with managing, planning, and executing projects involving site assessment, scoping, geotechnical field exploration, geotechnical analyses, and mentoring/managing junior staff to complete projects and prepare detailed geotechnical reports. Both academic and pragmatic, he is technically proficient and management adept, innovative, and respectful of the experience of others.
Matthew holds a B.S. and M.S. in Civil and Environmental Engineering from University of California, Davis.
Connect on Linkedin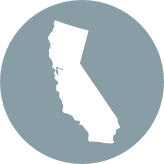 LOCATION
Sacramento, California
Highlights
Licensed Professional Engineer: CA
Licensed Geotechnical Engineer: CA