Meet Gei's
Mutaz B. Mihyar, P.E.
Senior Engineer
Mutaz is a civil engineer specializing in water resources. His background also includes knowledge of structural and foundation engineering as well as hydraulics and hydrology. His expertise includes providing dam rehabilitation, modification, and inspection services. He is experienced with reviewing and analyzing plans and specifications for the construction, enlargement, alteration, or repair of dams, reservoirs, and their appurtenances. Mutaz is also experienced with reviewing and performing specialized studies, including dynamic analysis, hydrologic studies, model studies, stability studies, soil investigations, and reevaluations.
Mutaz holds a B.S. in Civil Engineer from California State University, Fresno.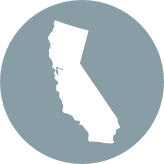 LOCATION
Sacramento, California
Highlights
Licensed Professional Engineer: CA
Association of State Dam Safety Officials - Member
American Society of Civil Engineers - Member