Meet Gei's
Paul J. Eggers, P.E.
Civil Engineer / Engineering Division Manager
Paul is a civil and geostructural engineer with experience in design, quality control and assurance, and field engineering on a wide variety of water resources projects, including dams and reservoirs, pipelines, irrigation and drainage systems, and hydraulic structures. His experience has included new dam design, dam rehabilitation design, support of excavation, retaining wall design, slurry trench construction, conceptual level design studies and alternatives analysis, subsurface exploration, reinforced concrete and structural steel design, specification preparation, design drawing preparation, and field engineering. His project experience includes field inspections, project planning and feasibility studies, design and construction.
He holds a B.S. in Civil Engineering from Florida Institute of Technology, and an M.B.A. from the University of Colorado Denver.
Connect on Linkedin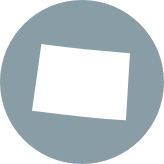 LOCATION
Denver, Colorado
Highlights
Licensed Professional Engineer: CA, CO, KS, MO
United States Society on Dams
Society of American Military Engineers
American Institute of Steel Construction
American Concrete Institute
Project Management Institute