Meet Gei's
Peter A. Trocha, P.E.
Structural Engineer
Peter is a structural engineer with experience in the engineering analysis and design of dams, temporary support and bracing systems, marine structures, support of excavation systems, and other specialty structures. His areas of experience include static, dynamic, and non-linear finite element analyses; stability analysis of dams and other structures; and the design of structural steel, reinforced concretes, and timber structures.
Peter holds an M.S. in Civil and Environmental Engineering from the Massachusetts Institute of Technology and a B.S. in Civil Engineering from Carnegie Mellon University.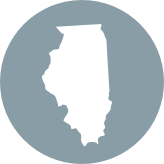 LOCATION
Chicago , Illinois
Highlights
Licensed Professional Engineer: IL