Meet Gei's
Rachel Hayden, P.E.
Vice President / Regional Growth Leader
Ms. Hayden has over 29 years of experience in the transportation industry, including management and design of large, multi-disciplined projects and transit facilities, freeways, and complex highways. Rachel's experience includes horizontal and vertical alignments for highways, light rail transit facilities and roadways, site layout and design, hydrology and hydraulics, drainage design, and utility coordination and design for both public and private clients.
She earned her Bachelor of Science in Civil Engineering from Texas A & M University.
Connect on Linkedin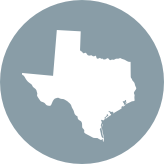 LOCATION
Dallas, Texas
Highlights
Licensed Professional Engineer: TX
Texas A&M University - Civil Engineering Advisory Council
American Council of Engineering Companies (ACEC) - Trustee, ACEC Business Insurance Trust
City of Dallas - Urban Design Peer Review Panel
North Central Texas Council of Governments - Sustainable Public Rights-Of-Way Committee, Co-Chair