Meet Gei's
Robert Lambe, Ph.D., P.G.
Vice President and Senior Practice Leader
Dr. Robert Lambe has 40 years of experience managing large complex projects around the world. These projects have included site characterization, environmental remediation, design and construction. Common challenges have been aggressive schedules, permitting and diverse regulatory requirements, logistical challenges (international work, security issues at nuclear and government sites) and the need to work with multiple contractors, client team members and public and regulatory bodies.
His clients have included utility, oil and gas, chemical, aerospace, manufacturing and mining companies, as well as the United States government (Department of Defense, Department of Energy, and Environmental Protection Agency).
Dr. Lambe holds Masters and Doctorate degrees from the University of California at Berkeley in Geology and Geochemistry, and a Bachelor's degree from the Massachusetts Institute of Technology in Geology.
Connect on Linkedin
On behalf of the AREVA Nine Mile Point (NMP) 3 Site Characterization Project, I wanted to express our sincere appreciation to GEI Consultants, Inc. (GEI) for your extraordinary efforts and outstanding support of the project. GEI's unique combination of technical expertise, collaborative spirit and ingenuity in providing innovative solutions to the many intricate geotechnical issues we encountered was critical to the success of the project. Your demonstrated performance and flawless execution is held in the highest regard. GEI is more than a subcontractor to the project; you are a trusted advisor and valued partner. Your company embraces the same values and shares the same vision that we do. GEI's high standard of personal, business and professional honesty, integrity and ethics; exceptional quality of your work products; teamwork and cooperation; and open communication clearly form the foundation of your values. GEI's ability and success in managing the NMP3 Site Characterization Project is unparalleled. You not only met that challenge but also exceeded our expectations. GEI consistently excelled on the project in the areas of safety, environment, regulatory compliance, quality, budget, schedule, and the ability to manage multiple subcontractors. AREVA's ability to remain at the forefront of the Nuclear Power resurgence will be impacted by our success in seeking, securing and partnering with those exceptional organizations, such as GEI, that share our vision and passion.
- Robert Bonisolli, Project Manager (Nine Mile Point 3 Project), AREVA NP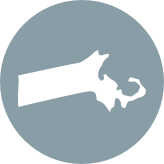 LOCATION
Boston, Massachusetts
Highlights
Licensed Professional Geologist: NC, SC
Senior Practice Leader for Nuclear Energy Industry