Meet Gei's
Ryan Jolley
Senior Environmental Project Manager
Ryan is a senior California Environmental Quality Act (CEQA)/National Environmental Policy Act (NEPA) project manager adept in managing water resources and energy projects in northern and central California. He specializes in managing and preparing CEQA and NEPA documents and obtaining environmental permits and approvals from the US Army Corps of Engineers, Federal Energy Regulatory Commission, US Fish and Wildlife Service, California Department of Fish and Wildlife, the State Water Resources Control Board and Regional Water Quality Control Boards, the California Coastal Commission, the Central Valley Flood Protection Board, and the State Lands Commission.
Ryan has successfully led several high-profile and large-scale projects with multiple CEQA and permitting approvals on shortened timelines. He has also managed water rights permitting, water supply assessments, and land rights acquisitions (easements and licenses) for siting numerous linear utility facilities. He has completed work on surface and groundwater water supply, water infrastructure, stream restoration, flood protection, water quality improvement, dam/reservoir, hydropower, desalination, recreation, and numerous gas and electric transmission projects.
Ryan applies his experiences to develop targeted strategic solutions for clients including CEQA, NEPA, and integrated permitting strategies, agency engagement strategies, compliance schedules, resolutions to difficult compliance issues, and project changes or mitigation measures to reduce impacts.
Ryan earned his M.S. in Environmental Science from the University of Sydney, Australia and B.A. in Economics (with emphasis in Environmental Economics) from the University of California, Santa Cruz.
Connect on Linkedin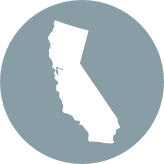 LOCATION
Sacramento, California
Highlights
Association of Environmental Professionals: Member