Meet Gei's
Sarah Norris, ISA Certified Arborist
Senior Regulatory Specialist, Biologist
Sarah Norris is an International Society of Arboriculture certified arborist with more than 13 years of experience specializing in environmental compliance and botany. She has extensive experience with environmental regulations and the permitting process in California, including the Clean Water Act, federal Endangered Species Act, Section 1600 of the California Fish and Game Code, and California Endangered Species Act compliance. She has experience conducting field surveys and assessing impacts on biological resources for CEQA and NEPA documents. Her botanical experience includes conducting vegetation inventories, tree surveys, rare plant surveys, wetland delineation and wetland conditional assessments.
Since joining GEI in 2015, she has focused on water infrastructure projects, including flood control projects. Her in-depth understanding of environmental regulations and processes, knowledge of California biological resources and exposure to engineering design and construction implementation and compliance enable Sarah to coordinate across disciplines and provide high levels of client service and seamless project implementation.
Sarah earned a Bachelor of Science degree in Botany and Plant Pathology from Michigan State University and a Master of Science degree in Soils and Biochemistry from the University of California, Davis.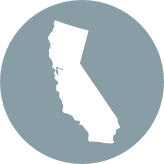 LOCATION
Sacramento, California
Highlights
International Society of Arboriculture, Certified Arborist