Meet Gei's
Yuannian (Jerry) Wang, Ph.D., P.E.
Senior Professional
Jerry is a senior professional in GEI's Boston, MA office. He has 15 years of professional experience in geotechnical, tunneling, mining and geothermal engineering, plus years of research experience in geomechanics.
His technical expertise encompasses geotechnical investigations; tunnel and trenchless alternative and feasibility study; geotechnical design and analysis of tunnels and underground structures, deep foundations, excavation supports, ground improvements, slope stability and rock fall mitigation; and design and construction support of geothermal wellfield system to provide building heating and cooling. He has published over 20 peer-reviewed articles.
Jerry holds a Ph.D. in Civil Engineering with a focus on tunneling and rock mechanics from the University of Texas, an M.S. in Civil Engineering with a geotechnical focus from Wayne State University, an M.S. in Solid Mechanics from the Chinese Academy of Sciences, and a B.S. in Mining Engineering from Shandong Institute of Mining Technology.
Connect on Linkedin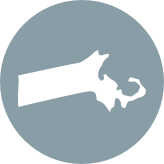 LOCATION
Boston, Massachusetts
Highlights
Professional Engineer: CT, MA, TX
Member, ASCE Rock Mechanics Committee