Meet Gei's
Andrea Shephard, Ph.D.
Senior Environmental Project Manager
Dr. Andrea Shephard is a senior environmental project manager with 23 years of experience. Dr. Shephard specializes in managing the preparation of environmental compliance documents for water resources projects to satisfy California Environmental Quality Act (CEQA), National Environmental Policy Act (NEPA) and related permitting and regulatory requirements. She has extensive experience working with Federal environmental statutes, including the Clean Water Act (CWA), Endangered Species Act (ESA), Section 106 of the National Historic Preservation Act (NHPA), Clean Air Act and related state and local environmental regulations in California.
Dr. Shephard's work experience includes complex multidisciplinary involving flood control improvements, dam modifications, water supply planning, water and wastewater treatment and conveyance, habitat restoration, trails, landfill remediation and water transfers throughout northern California, including the Central Valley and Sacramento-San Joaquin Delta. Her environmental review experience includes the full range of topic areas, from air quality and climate change to utilities and service systems.
Andrea has a Ph.D. in Biological Oceanography from the Massachusetts Institute of Technology/Woods Hole Oceanographic Institution Joint Program in Oceanography and a B.S. in Marine Biology/Biology from the University of North Carolina at Wilmington. Her technical background is in water quality and phytoplankton ecology, and includes past research in marine, brackish and freshwater ecosystems along the east coast of the United States.
Connect on Linkedin
The team, led by Dr. Andrea Shephard, has done a great job of understanding the regulatory requirements under which the Agency does business and producing high quality environmental documents for acceptance by the regulatory agencies. She understands the regulatory processes through which projects must pass and has anticipated the documentation needed in order for the regulatory agencies to approve permit requests or exemptions without requiring supplemental filings. This skill has helped streamline the approval processes through which the projects have passed. Andrea's team helped the Agency to minimize costs associated with the environmental regulatory processes… this has been much appreciated and I look forward to continuing to work cooperatively with Andrea and her team in the future.
- Kathy Zancanella, Power Division Manager, South Feather Water and Power Agency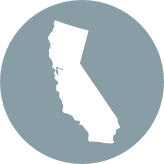 LOCATION
Sacramento, California
Highlights
Association of California Water Agencies, Member
Flood Management Association, Member
WateReuse California, Member