Meet Gei's
Anne Leifer, P.G., LSP
Senior Project Manager
Anne Leifer is a Senior Project Manager, Licensed Site Professional (LSP) and an Environmental Geologist with over 30 years' experience specializing in brownfield development, due diligence, real estate transaction support, development planning support, site investigation and remediation and construction management support. Her expertise includes leading design teams for park and waterfront development projects, assisting clients in planning and designing for climate change and managing complex site investigation and remediation projects. She has experience in addressing numerous types of environmental releases including PCBS, VOCs, mercury, petroleum, asbestos and constituents of urban fill.
Ms. Leifer has extensive experience on projects with numerous issues including facility decontamination as well as contaminated soil, groundwater and sediment. She has performed or managed MCP or TSCA investigation and remediation projects on properties that have included hospitals, industrial facilities, commercial buildings, parks and vacant land.
Ms. Leifer earned a B.A. in Geology from Wellesley College.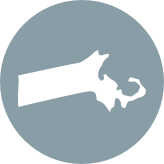 LOCATION
Boston, Massachusetts
Highlights
Licensed Site Professional: MA
Licensed Professional Geologist: NH
Chair of GEI's Risk Management Committee
Co-chair of American Council of Engineering Companies – Massachusetts' Risk Management Forum
Member of Association of Environmental and Engineering Geologists and past Chair of New England Section
Member of Advisory Committee for University of Massachusetts Lowell, Department of Earth, Environmental, and Atmospheric Sciences