Meet Gei's
Cameron Davis, J.D.
Vice President
Cameron Davis provides strategy to clients for advancing key initiatives and projects, such as green infrastructure and coastal resilience, through government affairs, financing, stakeholder engagement, communications, and other expertise that complement GEI's engineering acumen.
Before joining GEI, Davis coordinated the work of 11 federal departments and served as the Obama Administration's liaison to Congress on Great Lakes matters. As Senior Advisor to two U.S. Environmental Protection Agency Administrators in Washington, D.C., his responsibilities included coordinating Great Lakes policy and more than $2 billion in funding to state, municipal, tribal, business and civic stakeholders for contaminated sediment cleanups, fish contaminant abatement, dam removals, wetland and habitat restoration, runoff reduction, invasive species prevention, and other related water resource matters.
For more than three decades, Mr. Davis has worked to develop and implement water quality and quantity policy. He helped draft legislation that authorized the bipartisan Great Lakes Restoration Initiative and Great Lakes Legacy Act, which leverage federal-state-private funding partnerships for cleanups. He also helped draft and testified before the U.S. Senate Judiciary Committee in favor of the Great Lakes Water Resources Compact, precedent-setting water conservation standards in the region for the U.S. and Canada.
Prior to starting in federal service, Mr. Davis was an adjunct clinical assistant professor of law at the University of Michigan Law School, litigating attorney at the National Wildlife Federation, and CEO of the Alliance for the Great Lakes. Under his leadership, the organization established the Adopt-a-Beach® program with nearly 10,000 volunteers and, won the American Bar Association's Distinguished Award in Environmental Law & Policy, the first time for a public interest organization in the honor's history.
Connect on Linkedin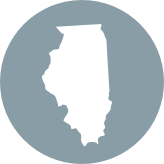 LOCATION
Chicago, Illinois
Highlights
Award – Environment & Climate Change Canada (2017)
Award – Great Lakes Advisory Board (2017)
Award – Michigan Areas of Concern Conference (2017)
Award – Great Lakes Fishery Commission (2015)
Boards & Committees – DePaul University Sustainability Advisory Board