Meet Gei's
Darrell Wilder, P.E.
Branch Manager/Senior Project Manager
Darrell Wilder has over 18 years of design and construction experience in geotechnical projects. His work includes the design, supervision and monitoring of geotechnical solutions for large transportation, government, commercial, industrial, dam and residential projects. He has extensive experience in design of deep foundations and excavation support. Darrell has been the designer of numerous below-grade projects throughout the United States, including several landmark projects such as the reconstruction of the Jefferson Memorial Seawall and North Plaza in Washington D.C, the remediation of the seawalls around Ellis Island in the New York City harbor, and the design of excavation support and underpinning at the Automated People Mover stations in Dulles International Airport, among others. Prior to joining GEI, he served as a Lead Engineer and Operations Manager of the Geostructual Group at Schnabel Engineering in West Chester, Pennsylvania.
Darrell has extensive experience in design and field supervision of drilled piers, micropiles, shoring and tiebacks.  His project experience has included stability analysis and design of dams, landfills, embankments and rock slopes, earth retaining structures including tied-back and braced excavation support systems, deep foundations for transportation, commercial and residential buildings and underpinning of existing structures. Darrell has experience on the use of soil-improvement techniques for settlement reduction and soil bearing improvement. Darrell also has extensive experience in design, installation and monitoring of geotechnical instrumentation. Darrell co-authored eleven publications on practical technological applications and design in geotechnical engineering.
Darrell has a M.S. in Geotechnical Engineering (1999) from Syracuse University and a B.S. in Civil Engineering (1997) from Clarkson University.
Connect on Linkedin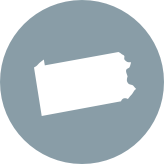 LOCATION
Exton, Pennsylvania
Highlights
Licensed Professional Engineer: PA, NJ, MD, DE, DC, NY
Lead Engineer and Engineer of Record for Jefferson Memorial Seawall and North Plaza project which was awarded the 2012 ASCE National Capital Section – Outstanding Civil Engineering Project Award