Meet Gei's
Jamie Laubenthal
Senior Program Manager
Jamie Laubenthal's professional experience in the environmental field includes extensive experience conducting numerous American Society for Testing and Materials (ASTM) Phase I environmental site assessments (ESAs), Phase II investigations, soil and groundwater sampling, underground storage tank (UST) investigation and removal oversight, suspect asbestos containing materials assessments and abatement management, Superfund removal and remediation oversight and Superfund emergency response activities. He also has experience in Facility Response Planning (FRP), Spill Prevention, Control, Countermeasures (SPCC) regulations and UST regulations in multiple states.
Jamie is the leader of GEI's asbestos consulting services practice and is an expert with federal and state asbestos regulations, currently managing corporate asbestos liabilities for several Fortune 100 companies with multiple facilities in the U.S. and Canada. He also provides training, corporate policy preparation and management for many clients on asbestos regulations.
Jamie has also conducted Occupational Safety and Health Administration (OSHA) compliance audits, Resource and Conservation Recovery Act (RCRA) inspections and facility inspections associated with Storm Water Pollution Prevention Plans (SWPPPs) and SPCCs. Jamie has supported many United States Environmental Protection Agency (EPA) environmental projects, including radiological investigations, environmental site inspections, expanded site inspections, removal action oversight, environmental data analysis, preliminary assessment/site inspection (PA/SI) work for Hazard Ranking System (HRS) scoring, RCRA Facility Assessments (RFA) and RCRA Facility Inspections (RFI). He has given regulatory training in all of the above areas to various clients and regulators.
Jamie has a B.S. in Geology from Georgia State University.
Connect on Linkedin
I've been working with Jamie for over a decade and count him as one of my most trusted consultants. With asbestos management plans nationwide at a 24/7 company, emergencies can arise at any time. Day or night, whether in town on vacation, I can count on Jamie to quickly respond and assist us through an incident with the highest level of professionalism and expertise. I count him as both a colleague and a friend and look forward to working together for many years to come.
- Josh Smith MPH, CIH, Manager - Environmental Health and Industrial Hygiene, Delta Air Lines, Inc.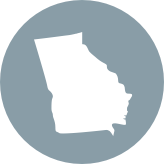 LOCATION
Atlanta, Georgia
Highlights
Branch manager of GEI's Atlanta office
Recently opened the Knoxville satellite office
Licensed Asbestos inspector in Alabama, Georgia, Mississippi, Nevada, North Carolina, South Carolina, Tennessee & West Virginia