Meet Gei's
James Niehoff, P.E.
Senior Principal Engineer
Jim Niehoff is a professional Geotechnical Engineer with nearly 40 years of experience in the evaluation and design of foundations for low to high rise buildings, sports complexes, highways and bridges and industrial complexes. He has also provided consulting services for dams and levees and for the stabilization of earth and rock slopes. He has both a bachelor's and master's degrees in Civil Engineering from Georgia Tech.  He is a registered professional engineer in 12 states and has served as a consultant in all 50 states and in 12 other countries worldwide.
Since joining GEI in 2014, Jim has been active in expanding geotechnical consulting services in the southern and western parts of the United States including multiple projects in Colorado, Hawaii, Texas, Georgia, Oklahoma, Kentucky and Tennessee.
Connect on Linkedin
I've known Jim for 24 years. Jim is the finest geotechnical engineer I have worked with, and that includes some darn good engineers. Not only is Jim an outstanding technical practitioner, he is focused on his clients and he enjoys helping train junior engineers. More importantly, Jim Niehoff is also one of the finest men I know.
- Douglas Gilmore, P.E., LEED AP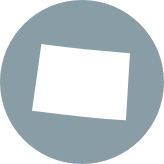 LOCATION
Denver, Colorado
Highlights
Registered Professional Engineer: AZ, CO, FL, GA, HI, NM, NC, OR, SC, TN, UT, WA
ASCE, Member
Member GeoInstitute Deep Foundation Committee
Member GeoInstitute Shallow Foundation Committee
DFI, Member
Heiland Distinguished Lecturer in Geophysics – Colorado School of Mines