Meet Gei's
Jeremy Deuto, P.E., P.G.
Geotechnical Engineer/Project Manager
Jeremy is an experienced geotechnical engineer and engineering geologist. He has worked as Project Manager, Geotechnical Engineer, Project Geologist and Construction Engineer on a variety of geotechnical, water resource, geologic and environmental projects.
Jeremy's experience includes dam embankments (new and rehabilitation), low permeability barriers (including slope liners, soil-bentonite slurry walls and deep soil mixing), hard rock quarry analysis and design, permitting, reservoir system master planning, excavated rock face reinforcements, landslide mitigation, geological mapping and analysis, retaining walls, building foundations and roadway alignments. In addition to the design work, he has supervised the construction of the projects he has designed.
Jeremy has managed and performed geotechnical investigations for a wide variety of projects including dam and gravel pit reservoir projects, residential, commercial and complex federal and state roadway improvement projects. He has participated in and managed a wide range of geotechnical investigation methods including: test pitting, hollow and solid stem auger borings to depths of more than 100 feet, HQ, NQ and NZ coring to depths of more than 250 feet, reverse circulation mud rotary to depths in excess of 600 feet and geophysical analyses including ReMi, conventional seismic and resistivity surveys. He has experience in difficult access geotechnical investigations including tracked, crane-transported and helicopter-transported drilling.
Jeremy has extensive experience lining gravel mines throughout the northern Front Range of Colorado. His gravel mine experience includes field investigations, stability analyses, seepage analyses, and design and construction of numerous liners (including slope liners constructed of onsite overburden, bedrock and/or soil and soil bentonite slurry walls), interconnects, spillways and associated appurtenances including.
Jeremy has a B.S. in Environmental Geology from Colorado State University.
Connect on Linkedin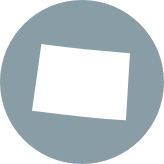 LOCATION
Fort Collins, Colorado
Highlights
Licensed Professional Engineer: CO, NM(pending), WY(pending)
Licensed Professional Geologist: WY