Meet Gei's
Jerry Peña Jr., P.E.
Senior Consultant
Jerry Peña is a registered Professional Engineer with more than 30 years of experience serving clients in the Western United States. He is a proven leader in the municipal, federal and private industry markets, with strong experience in the wet infrastructure, water resource planning, environmental permitting, construction services, public outreach, management consulting and general engineering industries throughout the Rocky Mountain Region. His experience has been primarily focused in the planning, design and construction service areas of these industries.
Jerry has responsibilities in the leadership, client service and growth of the Rocky Mountain Region of GEI. He prides himself in delivering excellent client service and is always looking for new ways to ensure quality services to the client.
Jerry earned his Bachelor of Science degree in Civil Engineering at Colorado State University in 1986. He is a Colorado native and has thoroughly enjoyed serving the water resource needs of his home state during his career.
Connect on Linkedin
I am truly excited to be part of the GEI Family; one that is focused on client service, delivering high quality professional services, and the development of our people."
- Jerry Peña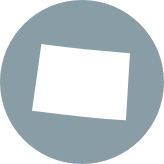 LOCATION
Denver, Colorado
Highlights
Licensed Professional Engineer: CO
Member of Colorado Water Congress
Member of the Colorado River Water Users Association