Meet Gei's
Jonathan Perse, P.G., LSRP
Senior Environmental Consultant
Jonathan has 17 years of experience in the environmental consulting and engineering field with regulatory experience primarily in NJ (ISRA/SRRA/Spill Act) and PA (PA Act 2 and USTs) with additional exposure to the regulatory framework in CT, MA, ME, NH and RI. His primary work focuses on the investigation and remediation of complex environmentally-impacted projects. Jonathan maintains licensure (LSRP and P.G.) in NJ and PA, respectively. Jonathan has provided environmental consulting services to clients in the following areas: agriculture/fertilizer/pesticides, energy co-generation, insurance, industrial manufacturers, legal and litigation support, petroleum distribution, refining and retail, pharmaceuticals, property developers and transportation/rail.
Jonathan's experience includes geology and geologic interpretation, expert witness and litigation support services, due diligence and property transfers, insurance coverage, allocation and cost shares, soil and groundwater investigation and remediation, project management, report and document preparation, vapor intrusion, PCBs (Title 40: Part 761), construction/remediation/demolition oversight, budget tracking and management, cost estimating, staff management, field procedures, drilling methods (HSA, direct push, drive and wash, air rotary, core barrel, split spoons, sonic), database design and management, GIS/ArcMap project management and design, AutoCAD and Logplot and  health & safety procedures.
Jonathan has a M.S. in Geological Sciences from the Ohio State University and a B.S. in Geology from St. Lawrence University.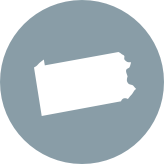 LOCATION
Exton, Pennsylvania
Highlights
Licensed Professional Geologist: NJ, PA