Meet Gei's
Judy Eburn
Judith Eburn is the Controller for GEI Consultants, Inc., providing financial management for GEI, its four affiliate companies, a joint venture, and a services-related company for a client. As the leader of the accounting team for the past 28 years, Ms. Eburn's responsibilities include validation of the financial records. She is the liaison for GEI's banking relationship, external auditors and tax team, and benefits liaison for the company 401(k) plan and the deferred compensation. Other responsibilities include working with federal and state agencies for their audits of GEI's overhead rate and compliance with Federal Acquisition Regulations.
Judy's role at GEI includes financial project manager for the enterprise software system utilized by GEI to create and maintain GEI's financial applications. In this role, she works directly with the vendor's owners and staff team, along with GEI's financial and IT staff, to determine software rollout and enhancement recommendations to the vendors that will streamline or increase the user and client efficiency and experience.
Merger and acquisition activities include acquisition review, due diligence, financial reconciliation between the companies, integration activities and training. Project, accounts receivables, accounts payable, billing and work in process conversion to GEI's enterprise system and related audit and reconciliation tasks.
Judy is also responsible for maintaining the ownership-related activity for the company. A specialized stock software program is employed to record and maintain owner and ownership records and history.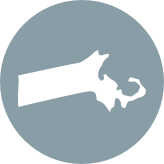 LOCATION
Boston, Massachussetts