Meet Gei's
Justin Zumbro, P.G.
Senior Geologist
Justin Zumbro is a senior geologist in GEI's Sacramento office, with expertise in engineering geology, hydrogeology and water resources, environmental consulting, and field exploration. He has extensive experience with numerous drilling methods, including direct and reverse mud rotary, air rotary and air rotary casing hammer, hollow-stem auger, direct push, sonic, vibracore, Stratex, rotary wash, HQ rock coring, cone penetration testing (CPT), and downhole geophysical and electrical logging interpretation.
Justin also has experience with site characterization studies involving groundwater chemistry and hydraulic characterization, percolation testing, aquifer testing design, aquifer testing data collection and analysis, free-product plume identification at fuel terminals, and modeling hydrogeologic flow characteristics.  He has performed rockfall and slope stability analyses at various sites including an open-pit hard rock gold mine in the Mojave Desert.
Justin has a robust understanding of diverse project components including construction oversight, project management, report writing, preparation of budgets, work plans, quarterly groundwater monitoring reports, production well specifications, as well as drilling and logging of soil and rock, monitoring and production well design, testing, and installation, and seismic site evaluations including fault trenching, ground penetrating radar, and seismic refraction. He is also competent with ESRI GIS ArcMap and Golden Software's Surfer and Grapher software, Adobe Illustrator, gINT, and Microsoft Office software.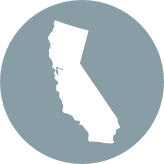 LOCATION
Sacramento, California
Highlights
Licensed Professional Geologist: CA