Meet Gei's
Karen Stackpole
Senior Project Manager/Natural Resources Biologist
Karen Stackpole is a senior project manager with more than 20 years of environmental and natural resource experience conducting regulatory compliance, planning, and permitting in power, federal, state and transportation markets.  She has completed large state programmatic permits, and prepares permits pursuant to Section 401 and 404 of the Clean Water Act.  Her experience also includes National Environmental Policy Act (NEPA) interpretation and preparation, facilitating public meetings and community outreach, wetland delineations and the implementation of vegetation restoration programs.  Karen also conducts threatened and endangered species surveys and consultation, in accordance with Section 7 of the Endangered Species Act.  She is also proficient in coastal environments and applies living shoreline and green infrastructure alternatives to waterfront projects when appropriate, to maintain natural coastal processes.
Karen has served as the environmental field manager on large linear projects throughout the country. She was the environmental field manager on a 265-linear mile utility project in Nevada; and she directed the environmental monitoring program for the International Border Fence constructed between the United States and Mexico, which extended over 500-linear miles from Brownsville, Texas to San Diego, California.  Both projects successfully addressed multiple threatened and endangered species, complex regulatory compliance from multiple agencies, and led to client satisfaction.
At GEI, Karen's focus is on federal/state and local permitting, regulatory compliance, resource planning, natural resources surveys including threatened and endangered species, habitat assessments and wetland delineations for coastal and upland projects.  A strong collaborator and successful project manager, she brings technical expertise, broad industry experience, and a practical approach to each project.
Karen holds an Associate of Science in Agriculture from the University of Connecticut, and a Bachelor of Science in Biology and Master of Science in Environmental Science and Education from Southern Connecticut State University.
Connect on Linkedin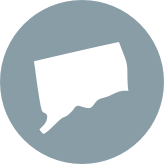 LOCATION
Hartford , Connecticut
Highlights
OSHA 40-hr Hazwoper Certified (since 1994)
OSHA 30-hr Construction Training
MSHA Mine Safety Training
US Fish and Wildlife Service Mexican Spotted Owl Permit Holder
Completed wetlands delineation training
Member, The Wildlife Society
Recipient, 2009 Conservation and Planning Business Unit Distinguished Achievement Award
Recipient, 2012 Project Team Pathfinder Award of Excellence
Chair of the Conservation Affairs Committee for the Northeast Section of The Wildlife Society