Meet Gei's
Kenneth Hardesty, P.E.
Senior Project Manager
Ken is a project engineer with over 30 years of experience including dam and pipeline project management, design and construction, dam and pipeline inspection, hydraulic and structural design, FERC Part 12D inspections, failure mode analysis and risk assessments related to dams and pipelines, construction management, project management, environmental remediation, Phase I site assessments, mining engineering and construction management, foundation inspections, geotechnical field investigations and soils analysis and testing.
Ken's design and construction experience includes large diameter water transmission pipelines, valve and gate design and installation, pipeline rehabilitation methods, concrete and embankment dam design and general construction oversight, concrete dam demolition and rehabilitation, hydro-electric, hydraulic structures including spillways and outlet works, dam and ash pond inspections, construction drawing and specification management, geosynthetic liner inspection and installation, site civil layout, heavy metals contaminated site containment systems, groundwater remediation systems and heap leach pads and tailings storage facilities. As a senior manager with GEI, Ken has been a member of the company's Risk Management Committee for over 5 years, providing contract review, risk training and overall risk management.
Ken has a B.S. in Civil Engineering from the University of Colorado Denver.
Connect on Linkedin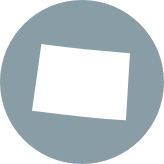 LOCATION
Denver, Colorado
Highlights
GEI's Risk Management Committee (2012-Present)
Licensed Professional Engineer: CO, ND, NE