Meet Gei's
Lorena Ospina
Senior Water Resources Consultant
Lorena Ospina has fifteen years of experience in environmental consulting with specific emphasis on water resource planning, development of environmental documentation (NEPA/CEQA) and grant funding identification and acquisition.   Ms. Ospina has been very successful with both California Department of Water Resources grant programs managed by the Office of Water Use Efficiency and Transfers, as well as grant programs managed by Bureau of Reclamation's Water and Energy Efficiency Programs.  As of recent, Mrs. Ospina assisted in securing $12.9 Million in Federal funds alone, over half of what was allocated to California. Ms. Ospina is well versed in a wide range of state and federal grant programs which aid in furthering planning and construction projects that further groundwater and surface water conservation throughout the state.  Due to Ms. Ospina's experience with federal and state funding, she is also intimately familiar with the environmental documentation processes and guidelines—especially pertinent to the National Environmental Policy Act (NEPA) and California Environmental Quality Act (CEQA).  She is ready to help clients meet rigorous requirements for categorical exclusions, reevaluations, environmental assessments/findings of no significant impact (EA/FONSI), and environmental impact statements/record of decisions (EIS/ROD).  She also approaches the process by combining NEPA documentation and Section 404 permit scheduling to provide clients with one economical, time-saving approach.
Ms. Ospina's expertise in development of numerous types of water resource plans including, water management plans, integrated water resource management plans, recycled water master plans, water master plans, drought management plans, water quality reports (consumer confidence reporting), and storm water master plans. Her experience also extends into both in surface and groundwater quality treatment/distribution system optimization, including water treatment alternative evaluations, nitrification monitoring and control plans, chloramines conversions, bench scale studies, enhanced coagulation, site assessments/evaluations, and drinking water regulations/audits.  She is knowledgeable in the latest Best Management Practices (BMPs) and is skilled in the application of BMPs for the development of mitigation measures for both CEQA and NEPA compliance documents. She has recently prepared environmental compliance documents for several large-scale projects. One of these most recent endeavors includes the California Department of Water Resources Flood Emergency Preparedness Project Initial Study.
She holds a B.A. in Social Science from the University of California, Irvine.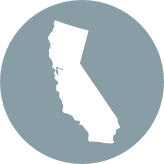 LOCATION
Los Angeles , California
Highlights
Water Resource Planning
Grant Funding Identification and Acquisition
Environmental Compliance/Documentation