Meet Gei's
Mark Bowen
Senior Architectural Historian
Mark is a senior historian and architectural historian with more than 20 years of experience conducting cultural resources inventories and evaluations in California for federal, state and local agencies. Mark authors or coauthors cultural resources technical reports including historic resources and historic architectural inventories and evaluations, and archives and collects management documents. He specializes in historic building and structure documentation, research for thematic contexts and design and implementation of project-specific computer databases. He also is experienced in archaeological field survey and excavation methods. He has conducted research for primary and secondary documentation at various repositories throughout California as well as in Washington, Nevada, Utah, Colorado and Ohio for the purposes of environmental compliance, land use histories, water rights research and other litigation support.
Mark has experience in historic research, field inventory and site assessment for Section 106, Section 110 and Section 111 of the National Historic Preservation Act, Section 4(f) of the Department of Transportation Act of 1966, California Public Resources Code 5024.5, NEPA and CEQA compliance, evaluating resources for significance (and formal listing of resources) for the California Register of Historical Resources (CRHR) and the National Register of Historic Places (NRHP), preparation of Historic American Building Survey (HABS) and Historic American Engineering Record (HAER) documentation, developing integrated cultural resource management plans and mitigation measures, preparing reports for cultural resource and environmental compliance, developing onsite interpretive exhibits and website content, assisting the consultation with State Historic Preservation Officers and local review agencies, preparing and coordinating proposals for work and cost estimates, and managing projects. His agency clients have included the US Forest Service, US Air Force, US Marine Corps, US Navy, Army National Guard, US Army Corps of Engineers, California Department of Transportation (Caltrans), California Department of General Services and numerous county and city public works and planning departments.
Mark has a M.A. in Public History from California State University Sacramento and a B.A. in History from California State University – Chico.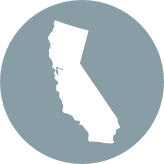 LOCATION
Sacramento, California