Meet Gei's
Mark T. Smith, P.G.
Professional Geologist
Mark Smith is a professional geologist with experience as both a project and portfolio manager who is trained in soil and groundwater investigation, remediation budgeting, forecasting, client development, personnel management and regulatory agency negotiation. Mark also has extensive experience in project design, cost estimating, bidding, pilot testing and operations and maintenance for contaminated sites with hydrocarbons, chlorinated solvents, metals and PCB impacts.  He has supervised spring water  exploration, pump testing, and hydraulic evaluations for artesian and water table systems.
Mark has conducted and overseen many real estate evaluation, closure and litigation support projects for commercial, oil & gas and midstream transactions.
Mark has a B.S. in Geology from Oklahoma State University with graduate studies at the University of Texas at Dallas.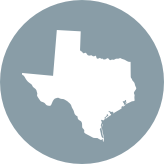 LOCATION
Fort Worth, Texas
Highlights
Professional Geoscientist (Geology): TX
Registered Corrective Action Project Manager: TX
OSHA HAZWOPER 40-Hour Trained