Meet Gei's
Mark Williamson, P.E.
Vice President and Principal Engineer
Mark Williamson is a registered civil engineer with 36 years of experience in both the public and private sectors. He has provided civil engineering expertise in numerous aspects of water resources, including hydroelectric, water supply, design, construction management, water distribution system modeling, dam safety, surface and groundwater hydrology, flood control, and project management.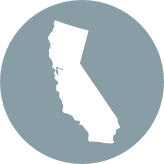 LOCATION
Sacramento, California
Highlights
Licensed Professional Civil Engineer: CA
"Conjunctive Use Planning," June 1992. Proceedings of the American Water Works Association 1992 Annual Conference.
"East Bay Municipal Utility District Conjunctive Use Planning in San Joaquin County," September 1995. Proceedings of the 20th Biennial Groundwater Conference. Water Resources Center Report No. 88.
"Methodologies for Estimating Uncertainties in Net Benefits for Flood Damage Mitigation Design", 1984. Master's Thesis.