Meet Gei's
Marvin Mai, P.E.
Project Manager / Civil Engineer
Marvin is a Project Manager and Civil Engineer. Prior to joining GEI, he managed the United States Army Corps of Engineers' (USACE) Section 408 Program for the Los Angeles District which required leadership amongst internal technical teams, senior management, and Federal, State, and Local partner agencies.  Marvin was also responsible for budget and resource management ($2.5 million program), risk communication, team mediation, and program development in the Section 408 Program.
He is also experienced with effectively managing various aspects of planning, design, and construction for assigned U.S. and host-nation-funded construction projects for the Army, Air Force, Navy and Marine Corps. He applies his professional knowledge of engineering and scientific principles, theories, practices, and methodologies to his work as well as knowledge of statutes, regulations, and policies to provide technical guidance and leadership.
Marvin holds a B.S. in Civil Engineering from the University of California, Los Angeles.
Connect on Linkedin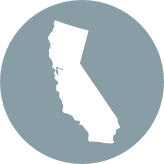 LOCATION
Los Angeles , California
Highlights
Licensed Professional Engineer: CA