Meet Gei's
Marwan Salameh, Ph.D., P.E.
Senior Project Manager
Mr. Salameh has over 25 years of experience in the environmental field and has worked on numerous oil & gas sites particularly in Texas and Louisiana during the past 15 years. Mr. Salameh supported oil & gas clients, manufacturing clients and local and Federal clients in assessing environmental liabilities associated with active and inactive facilities, and led teams responsible for conducting site investigations, risk assessments, regulatory negotiations and remedial design/remedial action. Mr. Salameh advocated client position using process and regulatory knowledge. Mr. Salameh used various assessment techniques such as infrared thermography, hydrocarbon fingerprinting, CPT/MIP and NAPL characteristics to identify sources of hydrocarbons, determine extent of contamination and determine cleanup endpoints. Mr. Salameh worked with and applied regulatory frameworks of the Railroad Commission of Texas, the Texas Commission on Environmental Quality, Louisiana Department of Environmental Quality, Louisiana Department of Natural Resources, Oklahoma Department of Environmental Quality and Oklahoma Corporation Commission.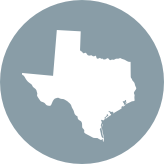 LOCATION
Fort Worth, Texas
Highlights
Licensed Professional Engineer: TX