Meet Gei's
Michael Carosotto, P.E., P.M.P.
Senior Consultant
Michael Carosotto is a senior consultant for GEI with more than 28 years of Project and Program Management experience. He has 22 years of experience directing civil engineering activities for the U.S. Coast Guard throughout the country. Based out of GEI's Rhode Island office, his expertise includes all aspects of the disaster mitigation and response, engineering planning, design, construction, facility operations, real estate and environmental services for facilities. While at GEI, Michael has served as a Project Manager for multiple projects including:  Design/ Rehabilitations of waterfront structures throughout New England, Superstorm Sandy property damage assessments throughout Rhode Island, Connecticut and New Jersey, USACE Dam rehabilitation, Geotechnical Services, Full service Project Management for a University and various State/Federal permitting activities for environmental remediation projects.
Michael has a B.S. in Civil Engineering from the U.S. Coast Guard Academy and a M.S. in Civil Engineering from the University of Illinois.
Connect on Linkedin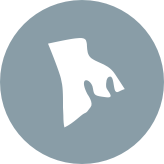 LOCATION
Providence, Rhode Island
Highlights
GEI's Waterfront Engineering Leadership Team
Licensed Professional Engineer: WA
Project Management Professional (PMP)
Society of American Military Engineers – Narragansett Bay Post Board of Directors