Meet Gei's
Michael T. Bracher, P.E.
Project Manager/Geotechnical Engineer
Michael Bracher has 13 years of experience in geotechnical engineering. He has experience in analysis, design, subsurface explorations, and construction oversight.  His specialties include earthquake site response analysis, liquefaction analysis, slope stability analysis, post-earthquake stability analysis of embankment dams, pile design, the design of subsurface exploration plans, and field engineering related to site explorations, installation of shallow and deep foundations, excavation support, slurry walls, and tiebacks. Michael holds a B.S. and an M.S. in Civil Engineering from Washington State University.
Connect on Linkedin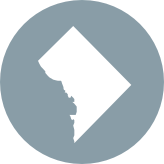 LOCATION
Washington D.C., District of Columbia
Highlights
Professional Civil Engineer, MA