Meet Gei's
Neil E. Carney, P.E.
Senior Professional
Neil joined GEI in 2017 and has over 16 years of experience in project management, engineering design and field work on civil and environmental projects for federal, state, municipal and industrial clients. Neil is a Senior Professional based out of the Madison, Wisconsin office. He is managing multiple projects for both municipal solid waste (MSW) and industrial waste clients for daily operations, permitting and engineering support. Current environmental-based projects include environmental assessments, fuel storage tank design and modifications for state-owned facilities. Past consulting work has included management of environmental remediation and infrastructure projects for military installations in the United States, Pacific Rim and Middle East.
Neil has a B.S. in Environmental Engineering from the University of Wisconsin, Platteville.
Connect on Linkedin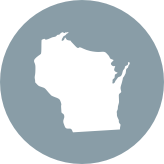 LOCATION
Madison, Wisconsin
Highlights
Licensed Professional Engineer: MN, VA, WI, WY
Active Member of the College of Engineering, Mathematics, and Science (EMS) Advisory Board for the University of Wisconsin- Platteville