Meet Gei's
Oscar H. Daza, Ph.D., P.E.
Senior Water Resources Engineer
Oscar Daza is a Civil Engineer with a diverse experience in agricultural and irrigation engineering. He is driven to devise new solutions and approaches to water resources engineering problems. Mr. Daza promotes holistic vision, critical thinking, and teamwork from inception and initial planning stages, through design, construction, and management for successful project completion. He is committed to open, proactive management and effective communication with client and project staff.
Mr. Daza earned his  Ph.D. Agricultural and Irrigation Engineering from Utah State University, his M.S. in Water Management from Wageningen University, The Netherlands, and his B.S. in Agricultural Engineering from Universidad del Valle, Colombia.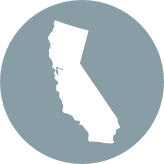 LOCATION
Bakersfield, California
Highlights
Ph.D. - Agricultural and Irrigation Engineering
Licensed Professional Engineer
California Board for Professional Engineers, Land Surveyors, and Geologists - Member