Meet Gei's
Patrick Massey, P.E
Senior Engineer
With more than a decade of experience in the field of civil and environmental engineering, Patrick focuses on practice areas such as dam safety, impoundments, lake and river management, utility systems, and risk management. His multi-disciplinary background not only includes technical capabilities of producing design documents or assessments for civil infrastructure projects, he excels in serving his clients in developing efficient, effective, and most importantly, practical solutions. Whether it involves developing a riverine model to assess flooding, flow controls and conveyance reliability, improve utility operations, water treatment alternatives, creating project controls and efficiency tools, or environmental permitting, he is adept at helping clients assess their situation, think of solutions, and managing the delivery of the solutions.
For most of his career, he has worked hand in hand with his clients and strives to understand their job challenges as to provide successful, on-time and on-budget, outcomes for their important projects.
Patrick holds a B.S. in Civil Engineering and an M.S. in Environmental Engineering from the University of Tennessee.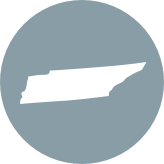 LOCATION
Knoxville, Tennessee
Highlights
Professional Engineer: TN
Tennessee American Water Resource Association, Member
Tennessee Society of Professional Engineers, Member
United States Society on Dams, Member
American Council of Engineering Companies - Tennessee Leadership Award